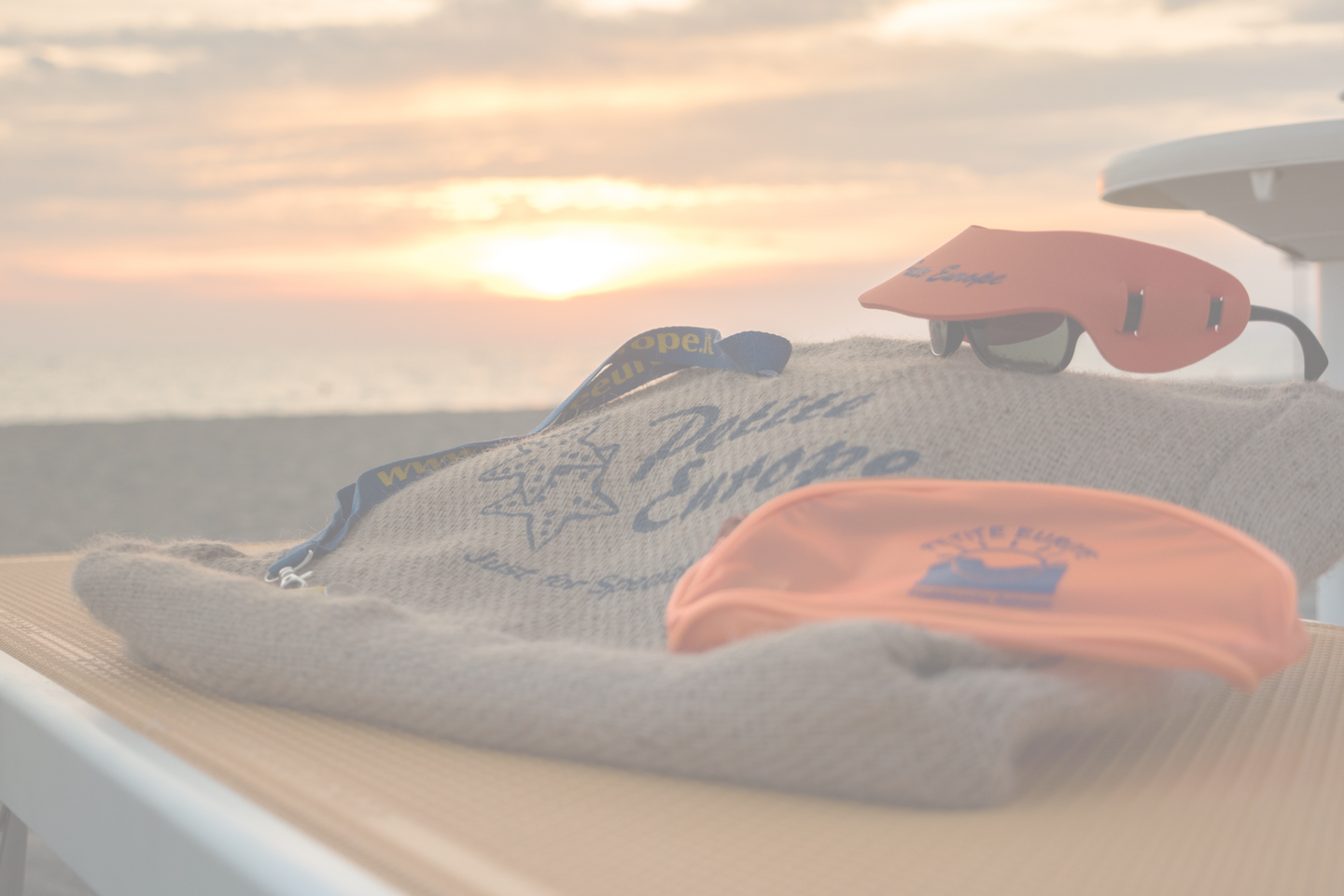 Toilets and showers accessible only to our customers determine better hygiene and use of the same.
The showers have cold and hot water, as well as shower-shampoo dispensers, tanning oils and swimming caps. Furthermore, it is available for the guests a changing table for babies.
We have cabins, lockers and mini-lockers with changing rooms; we offer different solutions for different guests' needs: from the simple custody of a bag, up to the possibility of leaving all that concerns the beach (towels, games, etc.)
We have an equipped bath-cabin for our guests with disabilities, while an equipped "infirmary" is available for all the basic needs of primary care intervention.
Please note! at the moment some services are suspended pending the new Ministerial guide lines about Covid-19 disease. As soon as we have news we will update the page. Thank you!
– Stand bike rack for our guest at the entrance.
– Storage area for inflatables.
– Equipped beach volley and beach tennis court.
– Children playground.
– Strollers parking inside the resort.
– Free car parking in front of the resort.
– Paid private car parking slots (reservations suggested in high season).
– Beach towels hiring.
– Free Wifi area for our customers.
– Pets on the beach are not allowed.
Our café and restaurant are opened every day and they will delight your taste buds at every time during the day.
Sweet and savory snacks, cold dishes, salads, ice creams, soft drinks, alcoholic drinks and hot drinks can be consumed at the bar or in the pleasant verandas, allowing you to make the most of your day at the beach. The fast and dynamic service doesn't steal time to your sun and sea desire.
If you are looking for a break from the intense summer sun, we propose a lunch at our restaurant where, in the shade of a beautiful and renovated terrace overlooking the sea, you will be able to taste entrances, warm dishes and much more.
    Baby                       
Club
On Mondays, Wednesdays and Fridays mornings during July and August, an animator will be available on the beach for your children from 10:00 until 12:00 in a pleasant shady area in the Children palyground.
This is an excellent socializing opportunity for our little ones permitting them to enjoy and make new friendships; furthermore it lets to have a peaceful moment for mums and dads.