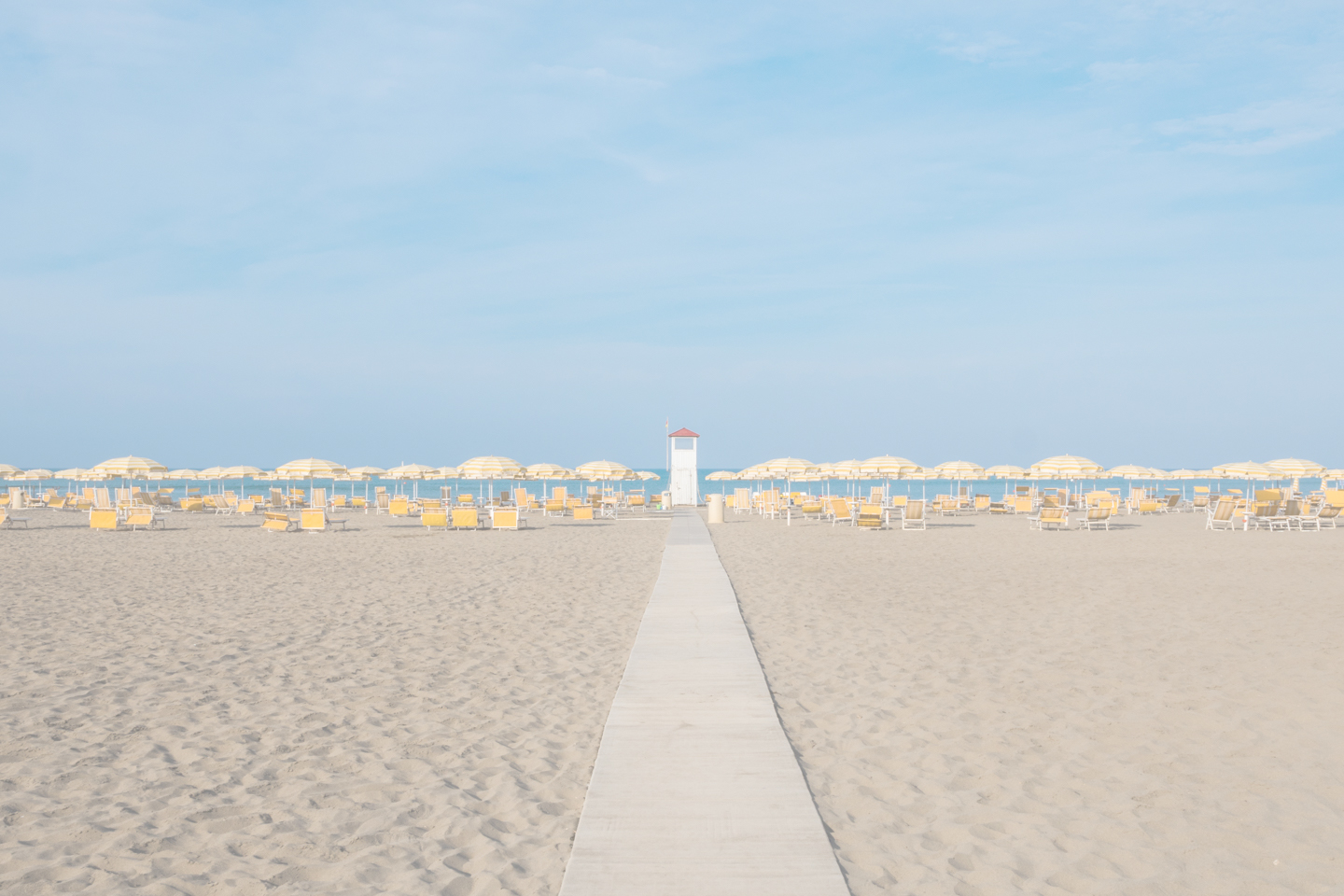 800 square meters of sandy beach that thins gently in the water; clean and regularly controlled sea through the "Bandiera Blu" recognition which requires continuous and constant analysis of the bathing water.
Relax and comfort are guaranteed by the particular arrangement and the distance between rows allowing more space around the umbrellas increasing the feeling of well-being thanks to the respect of your family living space.
The daily sand cleaning with advanced machinery combined with the attention and care of the equipment checked by our staff makes our beach a safe and pleasant place for you and your loved ones during the whole period of your stay.
The Petite Europe has one fresh water swimming pool for children of 10×5 meters, 0.90 meters of depth, accompanied by slide. This pool is designed to let children enjoy the water even in rough sea days, it is opened from 10:30 to 19:00 every day and it has become a meeting point for all our children at every time during the day: water, fun and joy never miss and you will be able to read it in the joyful and smiling eyes of our kids.
We have also another pool with slide for the smallest guest (0-3 years old) who are not yet able to venture into the deeper water; 30 cm deep water to splash each other under the sun and in perfect safety.